The X-UAV ONE FPV Plane kit is made of Fiber material which is as light as EPO but more rigid and durable. The streamlined fuselage minimizes the air friction, the transparent injection molding demonstrates the scientific and technological sense of future.
The upgrade power system cuts down the body height, reduces the angle of attack and narrows the cross section 1/3 than the normal lumbar plane. The best and maximum thrust is guaranteed.
The V tail is quite easy to assemble and disassemble.The X-UAV ONE is available now!
Purchase Includes KIT/PNP:
KIT:
-1*The X-UAV ONE FPV Plane Kit
PNP:
-1*The X-UAV ONE FPV Plane Kit
-2*Emax 9g Gimbal Digital Servo
-1*Hobbywing Platinum 40A ESC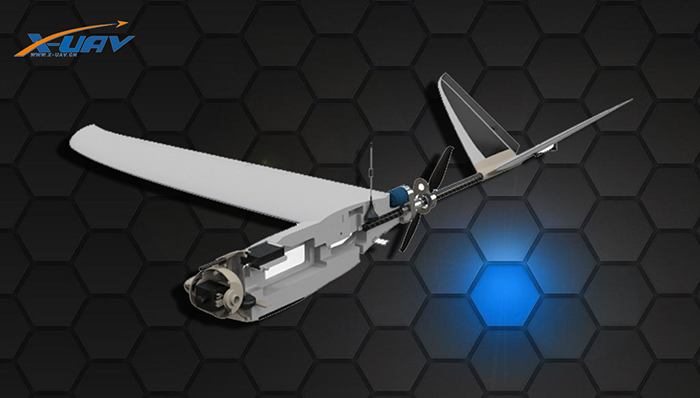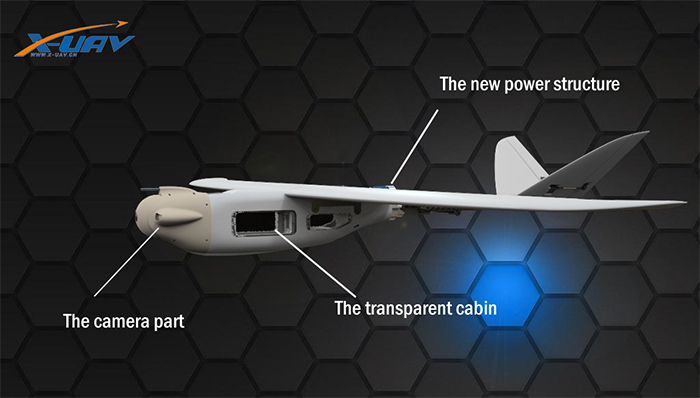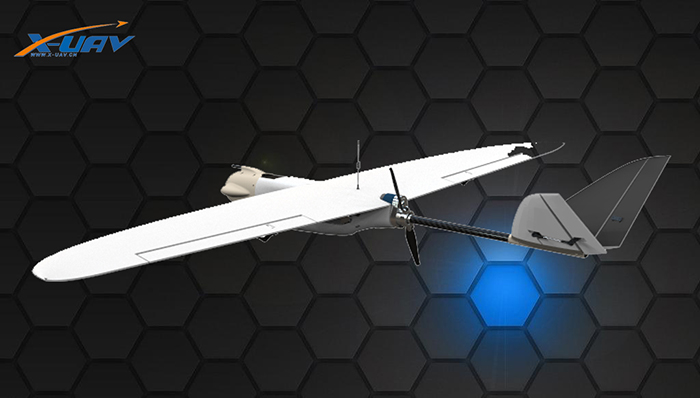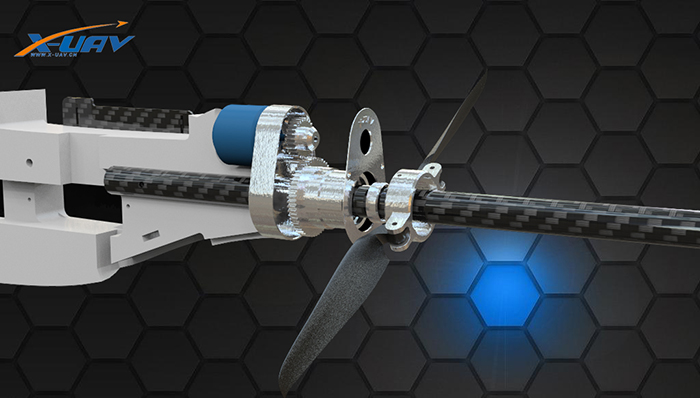 Notice: the appointed delivery method is EMS only, please contact our customer service about the freight difference with other delivery methods.