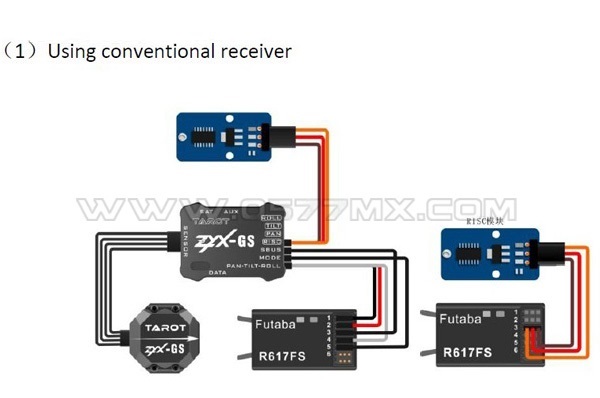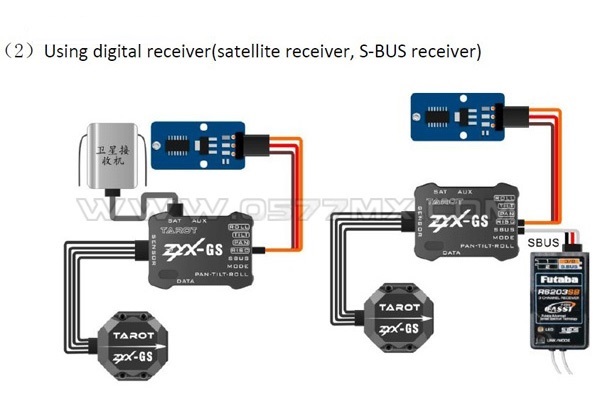 Product Description:
Suitable for remote camera shutter with a remote control, supports camera style is as follows:
SONY: a230/a330/a450/a500/a550/a580/a33/a55/a65/a77/a99/a700/a900/NEX-5C/NEX-5N/NEX-7K/NEX-5R/NEX-6L
Canon digital cameras: EOS 60D, 600D, 550D, 500D, 450D, 400D, 350D, 300D,5DII,7D, S70/60,Pro90IS,Pro1,S1 IS
Canon traditional camera: EOS 10/30/33/100/50/55/Kiss III/KissIIIL/300v/300x/3000vQD,EOS IX,ELPH,SURERSHOT other models.
Specifications:
RISC infrared remote PTZ shutter x1
Signal line x1(75MM)
How To Shot:
The RISC module can trigger the camera shooting, when it receive a signal more than 1600us. If the input signal is always greater than 1600us, the camera will continuous shooting. We suggest to use throttle channel to control the RISC module.