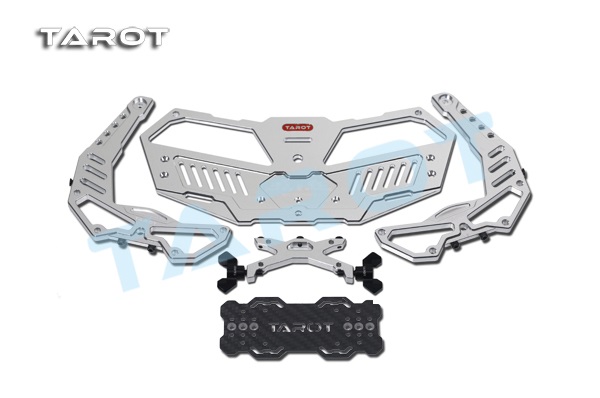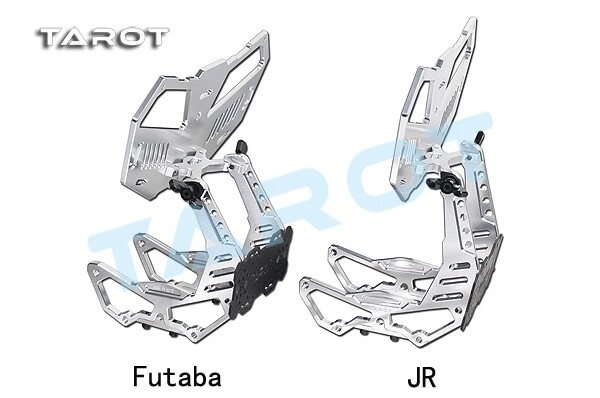 Product Description:
For Futaba/JR series remote control FPV display rack (need to pay attention to the specific remote control Size) full CNC machining using 6061T6 aluminum, incorporates a number of features FPV monitor installation, wireless image transmission installation. FPV monitor can rotate its multi-angle adjustment, the corresponding personnel of all sizes, the overall design of exquisite detail, quick installation firm.
The state intellectual property has been awarded the TAROT model., Ltd two patents. Any units orindividual without the license holder manufacture, copy, use and sale the product will be patent lawsuit.
Related Item:
Futaba remote control FPV display rack TL2915
JR remote control FPV display rack TL2916
Single shoulder sling hanging point remote TL2875-01
Product Specifications:
FPV display plate x1 (220x116x4MM) 110G
Display panel support x1 (31x67x6MM) 12.8G
The M3x5MM round head hex screws x1
The M3x6MM round head hex screws × 2
M4 butterfly aluminum screw x2 (44x20x5MM) 3.8G
SHCS x2 (M4x18MM)
Metal support arm x2 Futaba:(112x108x6MM) 36.5G/JR:(112x118x6MM) 40.5G
Metal mounting card bit parts x2 (36.5x7.5x6MM) 1.2G
The M3x8MM Cup Head Cap Screws x4
Carbon battery slice x1 (102x44x1.6MM) 10G
The M3x8MM flat head hex screws x2