Tarot GOPRO 3D III metal three-axis gimbal is designed for GOPRO HERO 3/3 + / 4 camera, integrated TAROT series PTZ all high-end technology, with full CNC processed, features lightweight and high stability, has nice output image. Tarot GOPRO 3DIII metal 3-axis gimbal has built-in TAROT servo driven module, supports AL/PF/FPV mode.
Specifications:
Applicable Camera Type: GOPRO HERO 3/3+/4
Input Power: 3S-6S Li (11V-26V)
Operating Current: 30mA ( 25V) / 50mA ( 12V)
Stall Current: 350mA ( 25V) / 700mA ( 12V)
Attitude control accuracy: ± 0.02 degrees
Maximum controllable speed
The direction of rotation (PAN): ± 200 ° / s
Pitch direction (TILT): ± 200 ° / s
Roll direction (ROLL): ± 200 ° / s
The controllable range of rotation
The direction of rotation (PAN): ± 330 °
Pitch direction (TILT): -135 ° to + 45 °
Roll direction (ROLL): ± 48 °
S-Bus / PPM / DSM receiver supports
Working temperature: -20 ~ + 50Celsius degree
Maximum dimensions (LWH): 60 mm * 75 mm * 100mm
Weight: 160g
Features:
Upgraded version based on T4-3D
Tarot new 3D gimbal developed on the basis of T4-3D is different from the old version.
With full CNC ribbed slab structure overall industrial design, bringing lightweight and stability of the strongest.
Designed for GoPro, quick installation, bid farewell to the past, cumbersome operations.
Precision-driven algorithms, precise control of the motor, only to present live moment.
Speed-controlled three-axis.
Support computer interface settings, posture lock mode (AL), point to following mode (PF), first-person mode (FPV).
Built-in independent TAROT PTZ dedicated servo drive module.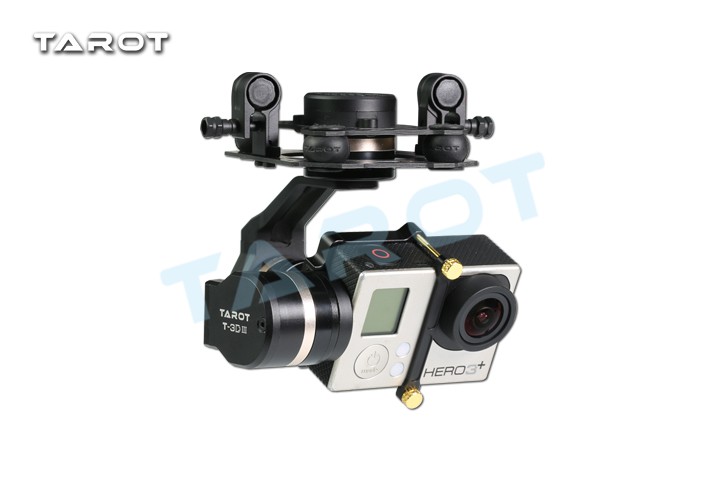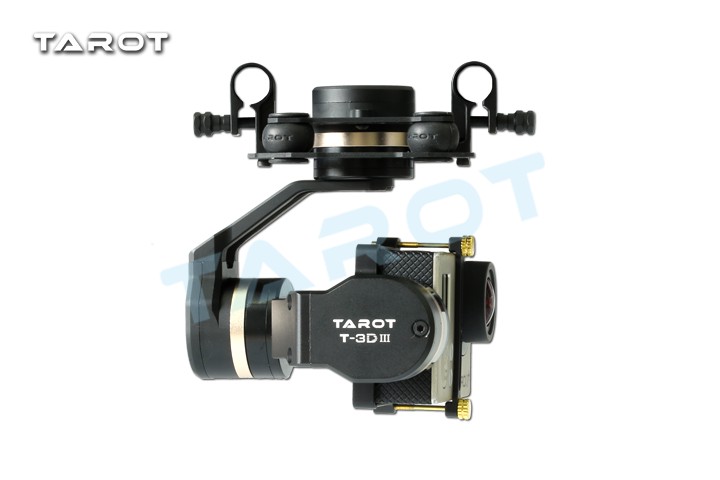 Designed based on T-3D gimbal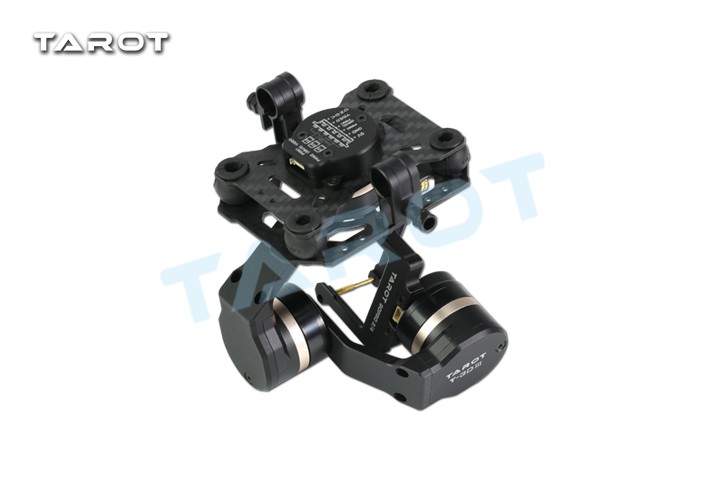 Developed for GoPro. Quick installation
Accurate control for vivid image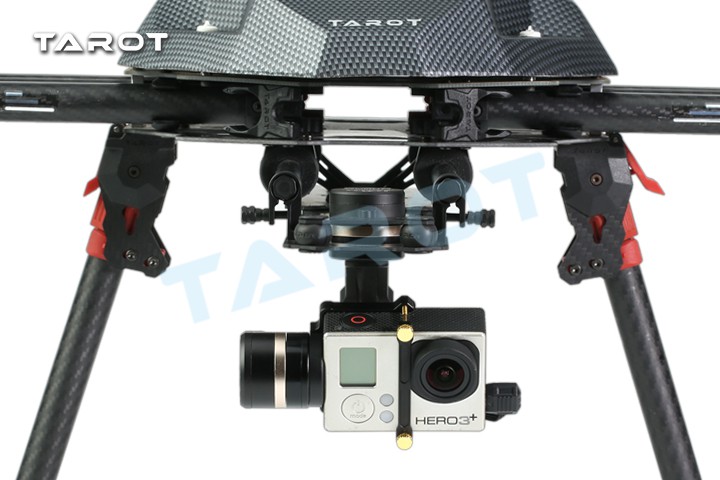 Each axis speed is controllable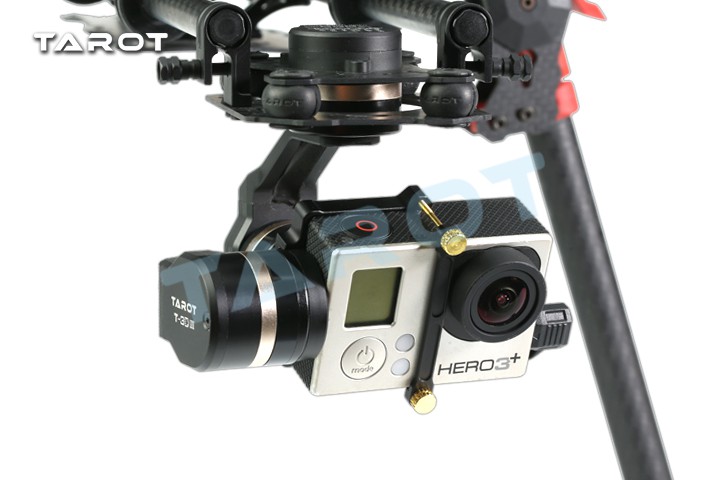 Supports AL/PF/FPV mode
With built-in TAROT servo driven module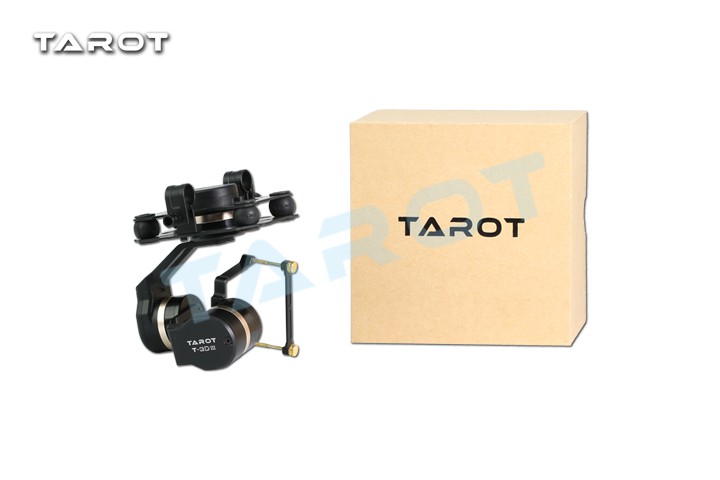 Your purchases Includes:
1x 3-axis metal gimbal
1x PTZ control module
1x 8P cable
1x 5V Output AV Cable
1X USB module
1X Flight control cable
1X Manual