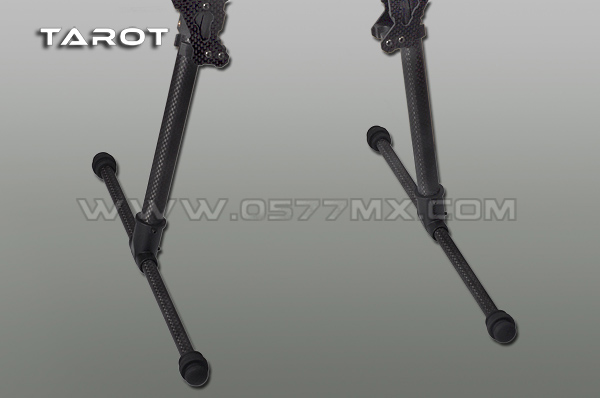 Product Description:
Uses Toray carbon fiber 3K weave carbon fiber plate and hollow pure carbon fiber 3K carbon fiber tube (non-3K glassy carbon tubes) full CNC machining. Design standards higher than similar products, the entire chassis weighs only 600 grams. S version uses Φ16MM new multi-axis motor mount to back new brushless ESC position, can be directly tied to use. Color eye-catching color overall design has a strong perspective impact. High requirements for portable users design, especially suitable for do surveillance, remote sensing, mapping, airborne reconnaissance, fire observation, life exploration, cable transmission line, farm monitoring, and other high performance requirements of mobile equipment and require relatively little load multi blank endurance applications. "Detailed specifications refer to Accessories Help"
Configuration Requirements:
Wheelbase diameter 690MM ,11-13 inch carbon fiber propeller
Brushless Motor: 700KV 2814-550KV 4006 Series
Battery specifications :11.1-14 .8 V 2000-3000MHA 15C
ESC:20-30A Brushless ESC
With a medium load, (such as small digital camera, small, single-camera, etc.), for a variety of small-scale aerial operations
(Photos, video) with the ground station system can achieve a variety of light load task operation.
Related Part Number:
500 dedicated field bag / Black - Enhanced TL2647 (optional)
FY680 folding six-axis carbon fiber adapter plate TL68B03
16MM carbon tubes folded positioning seat assembly. TL68B04
Metal pipe clamp 16MM carbon group. TL68B05
FY680 folding six-axis carbon fiber panels, center plate TL68B06
M3H5 hexagonal aluminum column TL68B07
M16 Aircraft Motor Mount TL68B08
M10 metal silicone damping Seat TL68B10
Plastic Tripod
FY680 six-axis aircraft folding tripod TL68B11
M2.5 screws TL2778-01 ladder
Specifications:
Small water stickers x1 group
Medium water stickers x2 group
Manual × 1
FY680 full six-axis aircraft folding rack [pure carbon tube version] x1 group
Weight: 600G
Suggested setup:
6x 2216 KV800 motor:
https://www.foxtechfpv.com/sunnysky-221612-kv800-motor-p-383.html
https://www.foxtechfpv.com/tmotor-221612-kv800-motor-p-537.html
3 pairs 10 inch propellers(carbon fiber 1038 or 1047)
6x 18-30A ESC