Arkbird OSD Autopilot test video from youtube.                     
New V3.1020 Firmware released, pelease send your Arkbird ID to [email protected] for lasted firmware.
.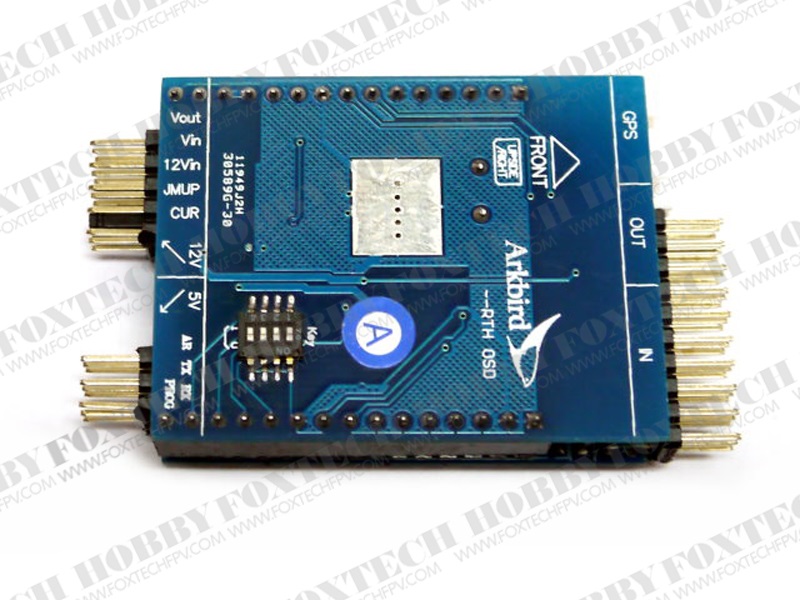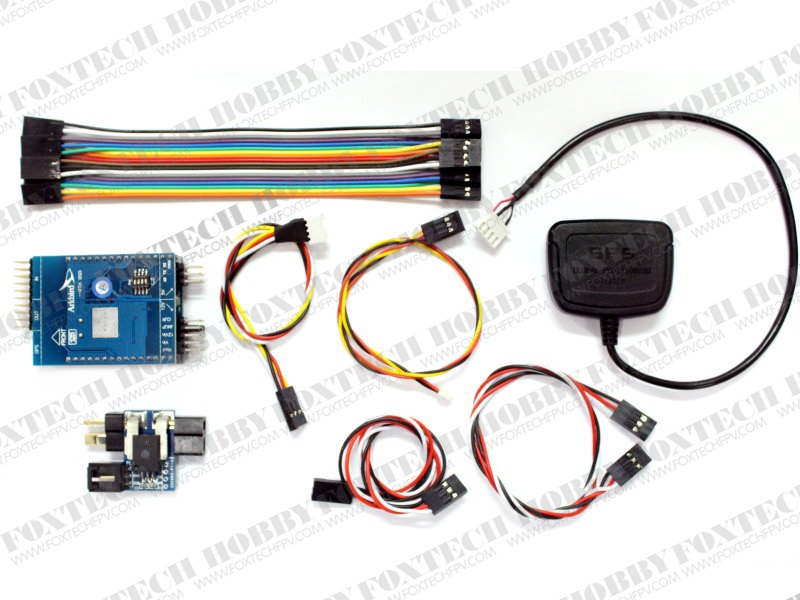 Product Features:
ARKBIRD is designed for fixed wing and with OSD, auto-stabilizing and Autopilot (auto return) functions to ease flying:
1. Height acquisition through barometer, reliable design; on-board voltage regulation chip, "ESC+ voltage regulation" dual voltage design.
2. Inertial measurement unit, suitable for any kinds of weather environment.
3. Suitable for small-space model, support delta wing.
4. Easy to adjust, which saves much time for adjustment and applicable for most models. Intelligent PID control.
5. One button auto-leveling, one button auto-go-home, go-home once radio turn off.
6. Auto-go-home even the signal of GPS is poor.
7. Gyro normal balance and 3D balance.
8. One button hovering mode.
9. Straight constant-height flight.
10. Turning to auto-go-home while flying over the rectangle area specified.
Specifications:
1. Size (w/o pin): 50 x 38 x 14mm
2. Weight of Arkbird (w/o cable and cover): 26.8g
3. Weight of Current sensor (w/o cable and cover): 12.6g
Package:
1. Arkbird OSD with heat shrink tube x 1
2. Current/voltage sensor with cable and with heat shrink tube x 1
3. GPS antenna with wire x 1
4. 30cm male-male servo extension x 1
5. 15cm male-male 3pin extension x 6
Notice and install tips:
1. As AIRBIRD has no reverse polarity protection, any incorrect wiring will damage the product, please pay attention while installation.
2. Please note that ARKBIRD shall be leveling during installation including pitch and roll. You may adjust through observation of OSD artificial horizon.
3. MUST keep the transmitter setting as default, especially end-point, travel range, and sub-trim. Any problem, please adjust the control link of plane.
4. Please be reminded that test without wind.
User's manual: Dowload
Firmware upgrade instruction manual and tools: Dowload
USB Link Driver: Download
Firmware Writter: Download
Serial Port Exper: Download
FAQ:
This document contains most questions Arkbird users should ask, you can use "ctrl + F" to search this document to locate information, eg. "neutral check".
We strongly suggest user to read manual carefully before use, paying attention to important detail and parameters.
Q: What kind of Radio is needed?
A:  Radio with 6 channels will be ok, CH5 AUX 2Seg Switch, CH6 AUX knob or 3Seg Switch.
Q:  Can I use 4S (16.8V) as flight power?
A:  2S-6S battery can be flight power, but meanwhile remove the jumper and use another 3S battery to supply OSD 12V&Video (Separated supply).
Only 3S battery flight power can share power with OSD 12V and Video TX.
Q: There is no OSD / OSD is incomplete.
A: Check the wiring, restart the power.
Notice that if separated supply, the sequence to power on is OSD 12V first, and then ESC flight power. Otherwise, the OSD cannot initialize and display.
If there shows OSD but incomplete, check PAL/ NTSC signal custom option or change display device, some USB-AV card output is incomplete.
Q: OSD disappear once plugged the camera.
A: Change PAL/ NTSC signal custom option, use mainstream FPV specialized camera, some surveillance camera output is comp.
Q: Can not locate home, displaying "Waiting GPS Home".
A: Seeing OSD "Waiting GPS Home" proves GPS wiring is OK, otherwise, please check GPS wiring.
GPS's white antenna shall face up; keep GPS away from Video TX and Camera. Some inferior Video TX's antenna will affect GPS, too.
GPS can only work Outdoors, First time about 5-10 minutes, next power on of the same day it would take less than 10seconds to locate.
Q:  Plane tilts under Balance Mode / Manual Mode, can I adjust the radio TRIM.
A:  First time installation, do a neutral point alignment. Radio stick and SUB-TRIM back to center, adjust plane's CG and travel angle to make plane balanced.
Arkbird can produce compensation when CG & travel angle is not appropriate, but it is not mechanical stable, there would be hidden trouble under RTH mode. So firstly make sure plane can fly stably in horizontal under Manual Mode.
Q:  Plane swings (shake fast) under Balance Mode.
A: Set radio travel range as 100%, decrease control value ("ctl" in CTL menu) or plane's control surface when the plane swings. (Over compensation)
Q: RTH mode is not precise.
A: Adjust parameters referring to "Balance Mode and RTH Adjustment" in the manual.
When Arkbird is auto piloting the plane(RTH mode¡BCruise flight), the lower right will display Roll, Pitch control Angle Value and Throttle Value, Adjust Autopilot if these angles not appropriate.

.