---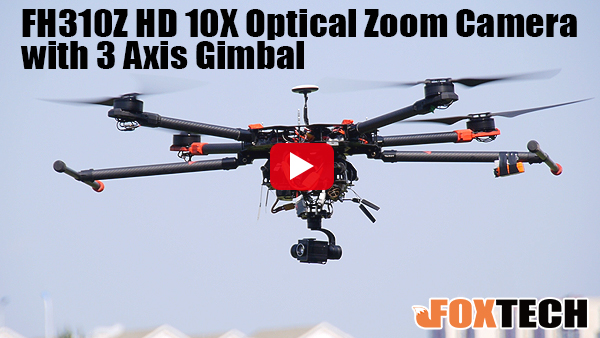 FH310Z HD 10X Optical Zoom Camera with 3-axes Gimbal (Free Shipping)

Want to see more details or what's going on at a certain height or distance? Foxtech FH310Z is an ideal solution for it. The FH310Z is a plug-and-play package with a HD 1080P 10xZoom camera and a 3 axis stabilized gimbal,suitable to inspection, serveillance, search and rescue.
---
T-motor 2995 Carbon Fiber Propeller(Free Shipping)

The T-motor29x9.5 is made for heavy-lift professional multirotors.It provides more thrust, high efficiency, and stability, suitable to Tiger motor U8/U8 Plus/U10/U10 Plus/U11/U12/U13
---
Foxtech 4S 1500mah HV Lipo Battery

Foxtech 15.2V 4S 1500mAh High Voltage Lipo Battery is designed to hold a voltage of 4.35v per cell instead of the standard 4.2v per cell, which brings more power to your aircraft for better overall performance and longer run time,especially suits to FPV racing drone.
---