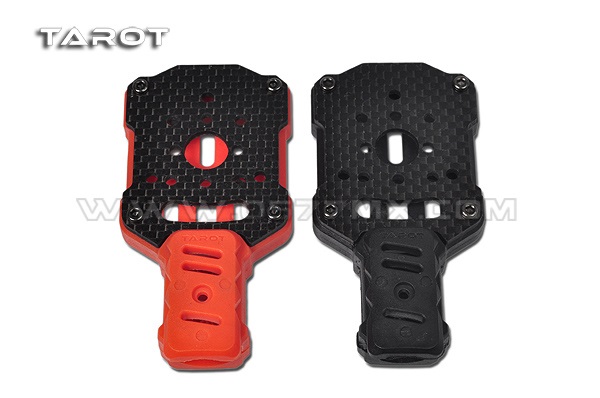 Product Description:
Suitable for the carbon tube diameter 16mm multi-axis aircraft (TL65B01/TL65B02/TL68B01/TL68B02)
Reinforced PC using imported high-pressure injection molding, the intensity higher than that of conventional products. Back to new ESC can be directly tied to use.
Color eye-catching color the overall design has a strong the perspective impact, the body of the air to provide a good visual direction.
Motor mounting hole spacing: 16MM/19MM/25MM/27MM equilateral triangle installation.
Note: own carbon fiber tube drilling, use Φ2.1MM drill that can.
Specifications:
16mm new multi-axis motor bracket x1 (87x22x44xmm) 20.5G
M2 semi-carbon motor mounting tabs x1 (54x42.5) 6.7 g
M2.5x20mm cup head hex screw x1
M2.5x6.5 Allen stepped screw x4