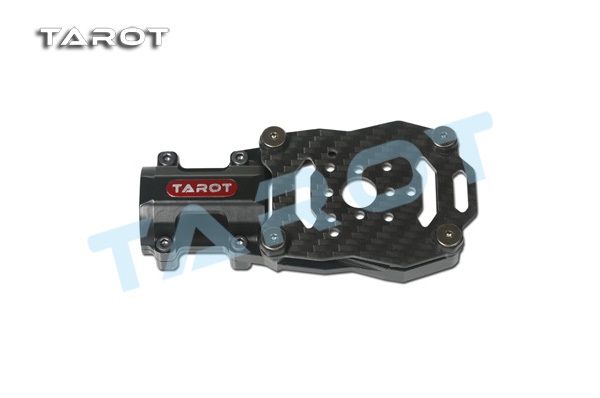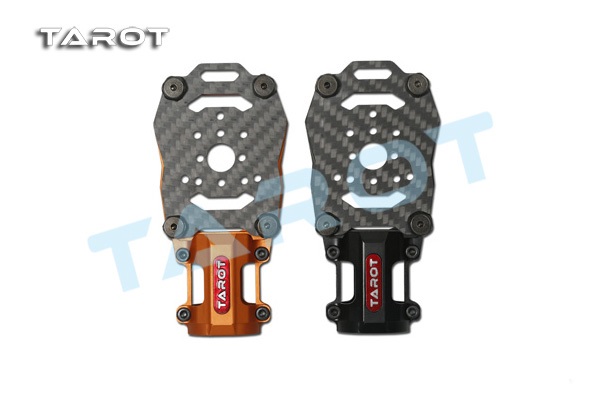 Product Description:
TAROTΦ25MM suspended motor suspension seat reduces interference for high-frequency vibration motor flight controller, effectively improve operational performance flight controller. Using 6061T6 aluminum full CNC precision machining for Φ25MM multiaxial carbon tube DIY unmanned aerial vehicles. Motor carbon fiber plate comprehensive performance beyond national standards for high-strength carbon fiber strip board a performance requirement.
Lightweight two-tone metal overall design has a strong impact perspective effect, provide a good visual direction for the body in the air.
Motor mounting pitch: 16MM/19MM/25MM/27MM equilateral triangle installation.
State Intellectual Property Bureau has granted TAROT HM Ltd. This product patents. Any unit or individual without license holders, manufacture, copy, use and sale of infringing this product, will face patent infringement litigation.
Patent Number: 2014302624299
Product Specifications:
 Carbon fixed piece x1 (66x51x1.6MM) 6.9G
 Metal motor fixed Theravada x1 (99x52x9MM) 20G
 Metal motor fixed Xiazuo x1 (39x36x9MM) 7G
 The M3x10MM large cap Hexagon collar screw x4
 The M3x10MM Cup Head Cap Screws x4 ladder
Φ3.2 hexagonal shock ring x4 (7x8MM) 0.3G