NAGA Pro coaxial octocopter combines a rugged folding design and multiple configurability to work as a solution for a variety of industrial applications, such as mapping, inspection and delivery.
The highlight of the co-axial design is to effectively increase the load capacity while keeping the drone size small. And if one motor or propeller stops running, the whole octocopter system will not be affected, which is still able to land safely.
5 options can be chosen, including RTF combo, delivery combo, standard mapping combo, 3D mapping combo, and inspection combo, meeting the requirements of different tasks.
What's make the inspection combo special is that it has a quick-detach adapter. In addition to mounting an EH314 gimbal camera, it is interchangeable with different mapping cameras to quickly achieve multiple functions.
Compatible Payloads:
- Delivery box with 5KG max payload
- 4K EH314 Gimabl Camera for inspection
- 24MP Map 02 for orthophotography
- 120MP Oblique Camera for 3D Mapping/orthophotography
Main Features:
- High&low arm design makes the drone accelerate rather quickly
- Thanks to its folding arms, NAGA Pro is very convenient to transport
- Navigation light system is helpful in various situations
- High-efficiency cooling system
- Landing gear is adjustable so that different types of equipment can be mounted
- Dual-battery system ensures longer flight time, which boosts up to 80 minutes without payload and 40 minutes with 5kg payload
- Customization service is available to suit users' demands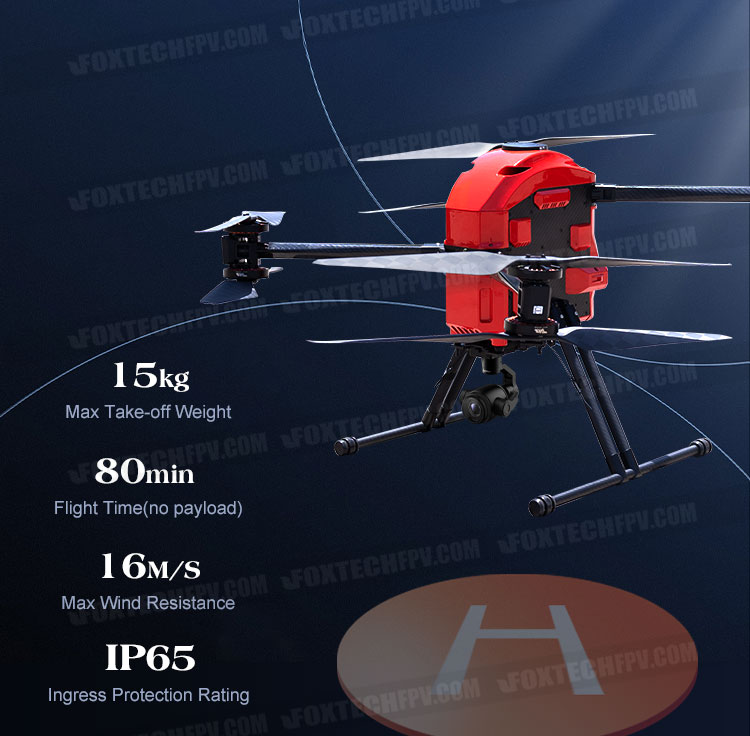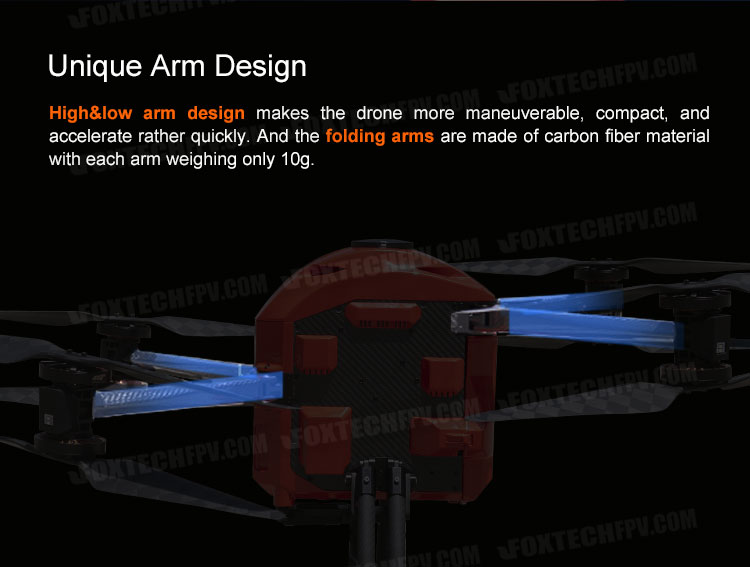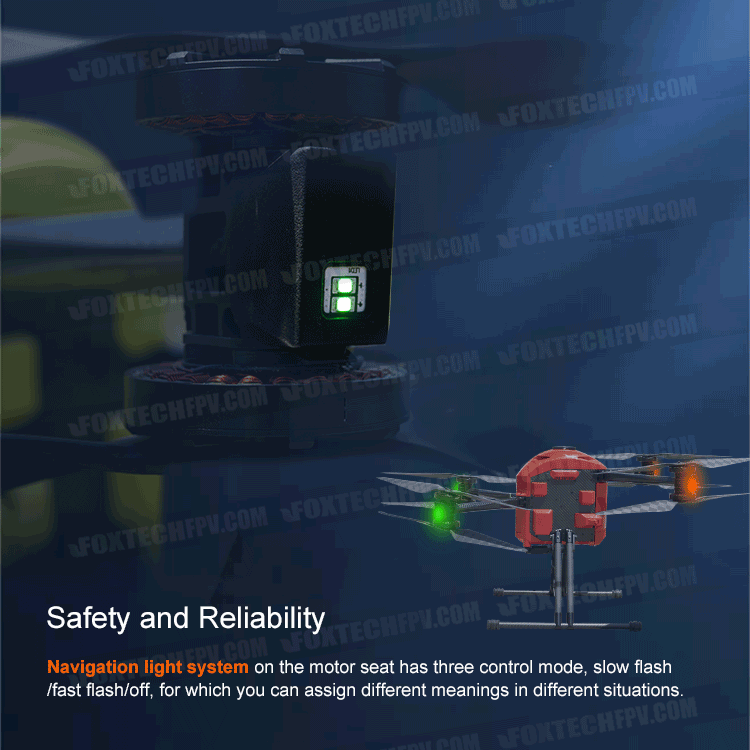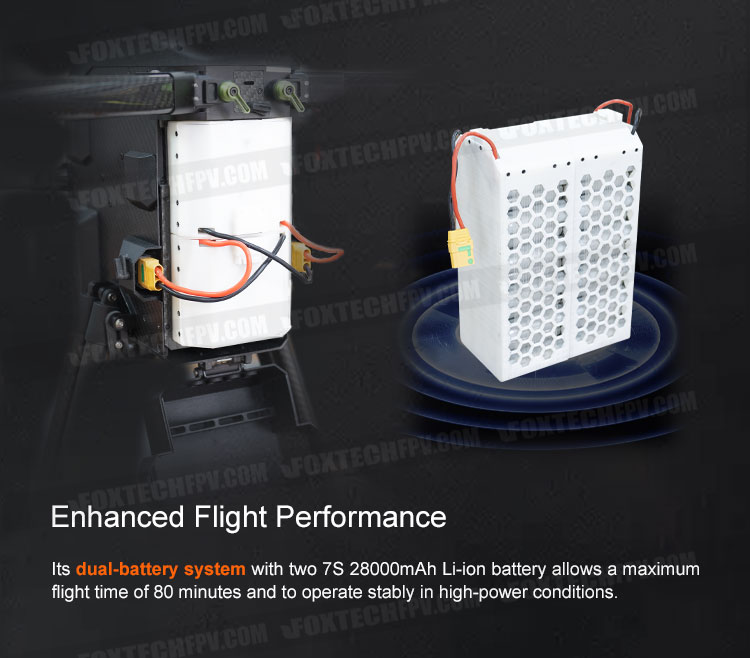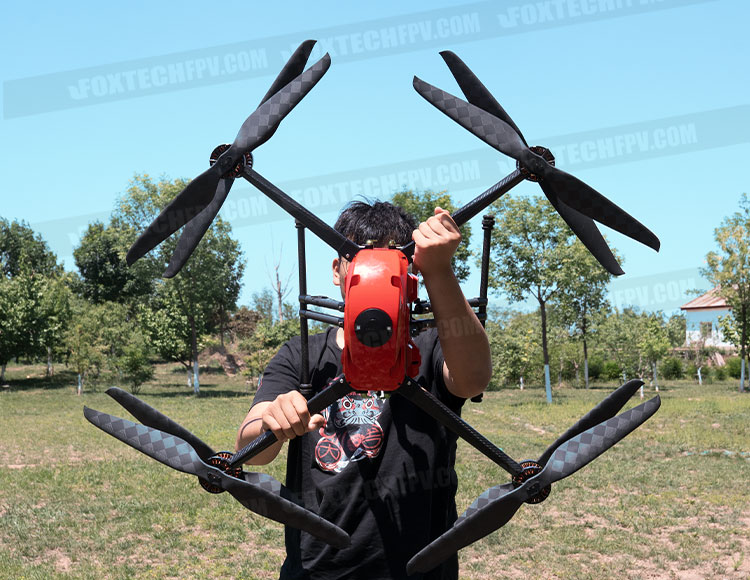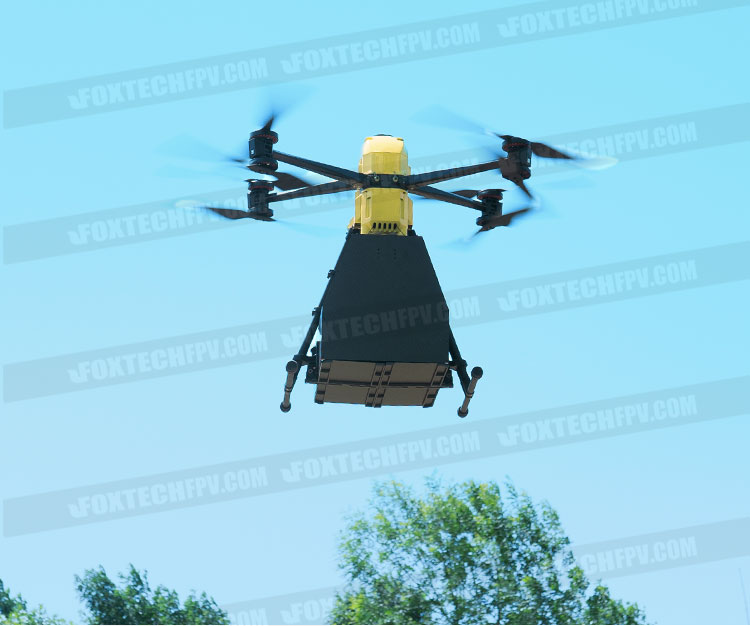 Your Purchase Includes:
RTF Combo
1x NAGA Pro Frame
8x Motor and ESC
4x (pair) 22 inch Carbon Fiber Propeller
1x Pixhawk Cube Orange Standard Set with Here 3 GNSS
1x MX16 All-in-one Portable Ground Control Station
2x 7S 28000mAh Li-ion Battery
1x K4 Battery Charger
1x Carrying Case
Delivery Combo
1x NAGA Pro Frame
8x Motor and ESC
4x (pair) 22 inch Carbon Fiber Propeller
1x Pixhawk Cube Orange Standard Set with Here 3 GNSS
1x MX16 All-in-one Portable Ground Control Station
1x Cargo Carrying Box
2x 7S 28000mAh Li-ion Battery
1x K4 Battery Charger
1x Carrying Case
Inspection Combo
1x NAGA Pro Frame
8x Motor and ESC
4x (pair) 22 inch Carbon Fiber Propeller
1x Pixhawk Cube Orange Standard Set with Here 3 GNSS
1x MX16 All-in-one Portable Ground Control Station
1x EH314 MINI 4K Zoom Gimbal Camera
2x 7S 28000mAh Li-ion Battery
1x K4 Battery Charger
1x Carrying Case
Standard Mapping Combo
1x NAGA Pro Frame
8x Motor and ESC
4x (pair) 22 inch Carbon Fiber Propeller
1x Pixhawk Cube Orange Standard Set with Here 3 GNSS
1x Herelink V1.1 2.4GHz Long Range HD Video Transmission System
1x Map-02 Mapping Camera with 25mm Lens
1x Here+ RTK Base
2x 7S 28000mAh Li-ion Battery
1x K4 Battery Charger
1x Carrying Case
3D Mapping Combo
1x NAGA Pro Frame
8x Motor and ESC
4x (pair) 22 inch Carbon Fiber Propeller
1x Pixhawk Cube Orange Standard Set with Here 3 GNSS
1x Herelink V1.1 2.4GHz Long Range HD Video Transmission System
1x Oblique Mapping Camera
1x Here+ RTK Base
2x 7S 28000mAh Li-ion Battery
1x K4 Battery Charger
1x Carrying Case