Tarot X6 hexacopter is one of the professional photography equipments carriers. New electric retractable landing gear and umbrella-type arm combine to enable a wide range of shooting angles and camera motions.
Highly integrated PCB board simplifies the cabling. Adequate space is for all kinds of flight controller installation.
Under the recommended configuration with tarot 5008 kv340 motor, Foxtech Multi-Pal 40A OPTO ESC and Foxtech 1855 CF propellers, the Tarot X6 is easy to hold 5D devices with long flight time.
Features:
- Umbrella type folding arm
- Integrated PCB cable board
- Downward battery mounting design
- 4-direction arm locking design
- Electric retractable landing gear
- Anti-vibration motor mounting seat
Specifications:
- Wheelbase: 960mm
- Propeller: 18inch
- Single arm length: 392mm
- Single arm weight: 113g
- Center plate diameter: 328mm
- Landing gear height: 395mm
- Battery: 15C 22.2V 10000-20000mAh
- ESC: 40A
- Working temperature: -10℃~40℃
- Max.take off weight: 12kg
- Flight time: 40mins(no payload)
- N.W.: 2000g
- G.W.: 2700g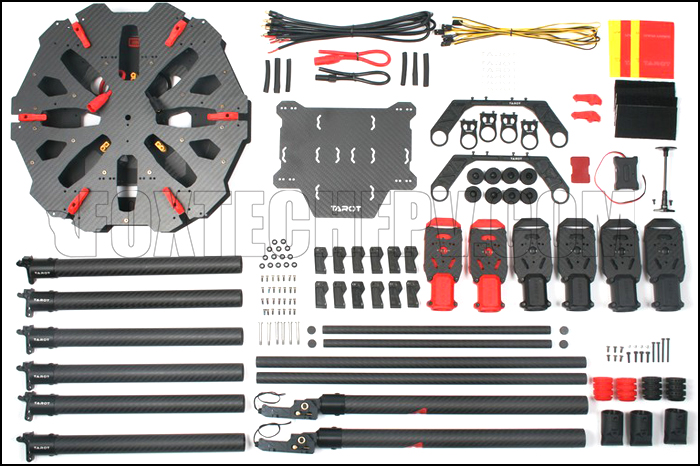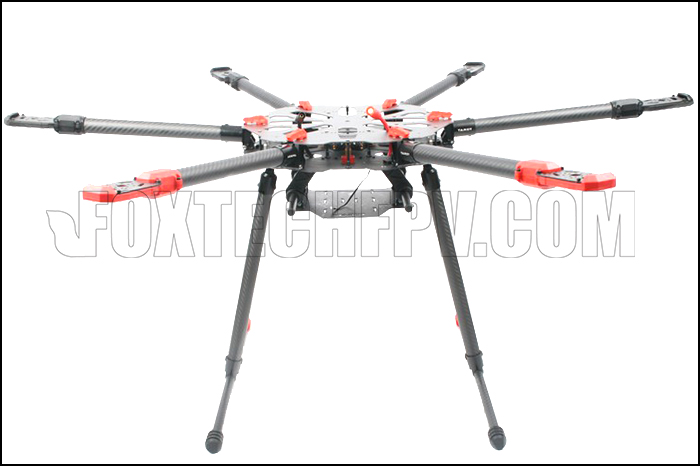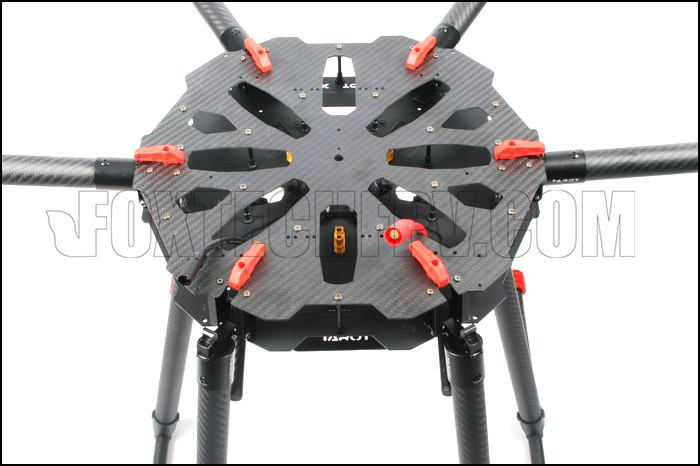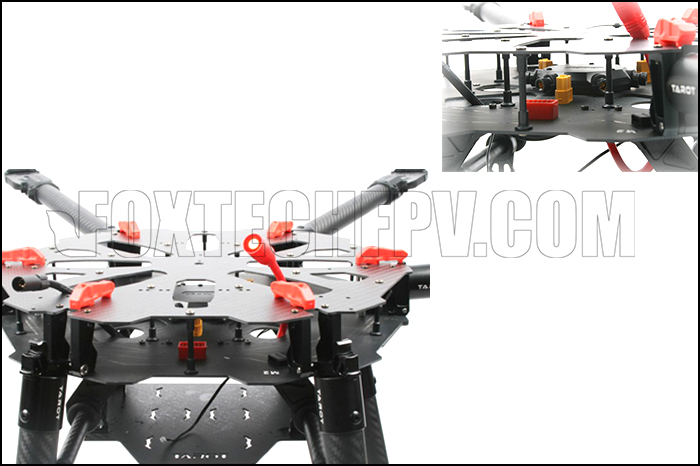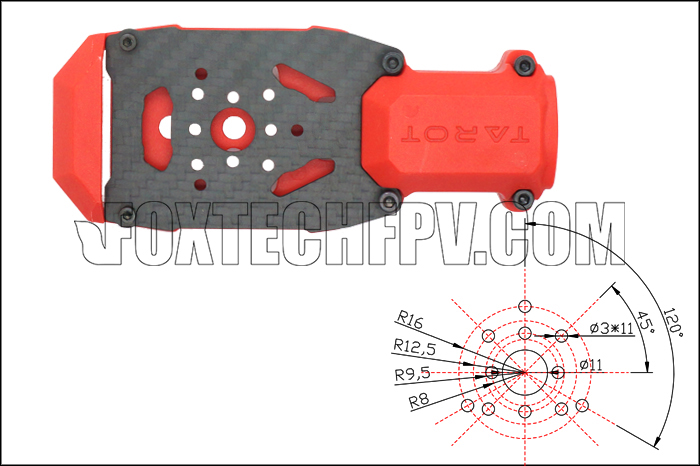 Recommended configuration:
-6*Tarot 5008/340KV Brushless Motor
-6*Foxtech Multi-Pal 40A OPTO ESC
-3*Foxtech 1855 CF Propeller CW&CCW
-1*DJI A2/WKM 50Waypoints Combo Flight Controller
-1*Futaba 14SG Radio Control
-1*6S Foxtech Lipo Battery