Features:
5G FHD Digital video transmission
Input support up to [email protected],Output support up to [email protected];
Use the 5G radio technology, TX power 100mw(CE certification and FCC certification);
Ground control with the 5db omnidirectional antenna (standard),transmission distance over 2-3 km;
Ground control with the 14db directional antenna(custom), transmission distance over 5km;
Input and Output:
HDMI Input
5G WI-FI FHD Output: Android phone, Pad can be used as a monitor after connected the APP.
Anti-interference
Up link/Down link Using MIMO multi antenna technology and OFDM modulation mode, with advanced algorithms, and effectively improve the stability of the system data bandwidth and complex environment, improve the dynamic performance of the system;
Down link real-time monitoring of each channel interference state, dynamic selection of optimal channel work (up to 24 transmission channels);
supporting up to 24 devices working at the same time;
Low latency
System maximum time delay 80ms;
OSD function
Built in OSD function, you can achieve the information function with the APM pixw pix without the external OSD.
Bundled flight controller
Without any restrictions on the APM pixw APP pix built-in digital transmission.
Multiple mode and information secure
Ground side can link over two devices.
To ensure that information only through the ground side of the authorized frequency of the encryption transmission video data can be received.
Battery and charge
Ground side built-in 1300mAh large capacity battery, the device can work continuously for 2 hours, can be charged by power bank.
Sky control input voltage 5-18V
Product specification
Video input: HDMI
Support format(HDMI):720P 50fps;720P 60fps;1080I 50fps;1080I 60fps;1080P 25fps;1080P 30fps;1080P 50fps;1080P 60fps;
RF parameters: 5GHz,FCC certification
Interface(Ground control):LED, power switch, charge input, USB 2.0
Interface(Sky control):LED;HDMI input;PWM output;TTL transmission;
Material:Aluminum alloy
Power (Ground control):DC 5v; Build-in battery; Watts: 6W
Power (Sky control): DC 5~18V; Watts: 8W
Size (Ground control): 69*49*16(mm)
Size (Sky control): 67*37*20(mm)
Weight (Ground control): 100g
Weight (Sky control): 70g
Transmission distance(outdoor): with the 5db omnidirectional antenna(standard),transmission distance over 2-3 km, with the 14db directional antenna(custom),transmission distance over 5km
Output delay:80ms/0.08s
Band frequency:5.1GHz-5.8GHz
Modulation mode:MIMO-OFDM
Video input:Micro HDMI
Compatible input video format:HDMI all format, up to [email protected]
Output format:[email protected]@60,[email protected]@60,[email protected]
Compression:HEVC High definition television broadcasting
Channels:24 channels(Automatic frequency hopping, anti-jamming)
Support devices:Phone,Pad,PC
Support system:Android,ios,Windows
Data interface:UART data transmission interface
PWM control interface:4 PWM control output, you can control the gimbal and other external devices.
Communication encryption:256bit encryption
Temperature:-10℃-60℃
Certification:FCC Certification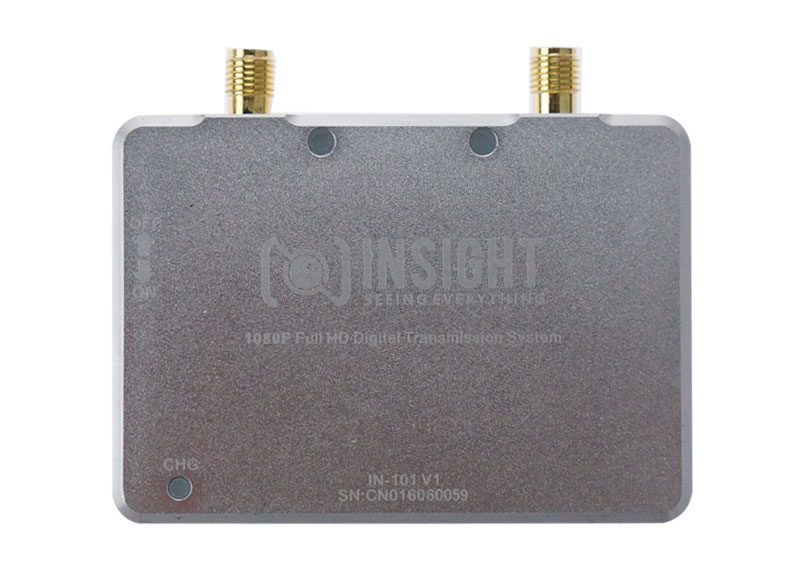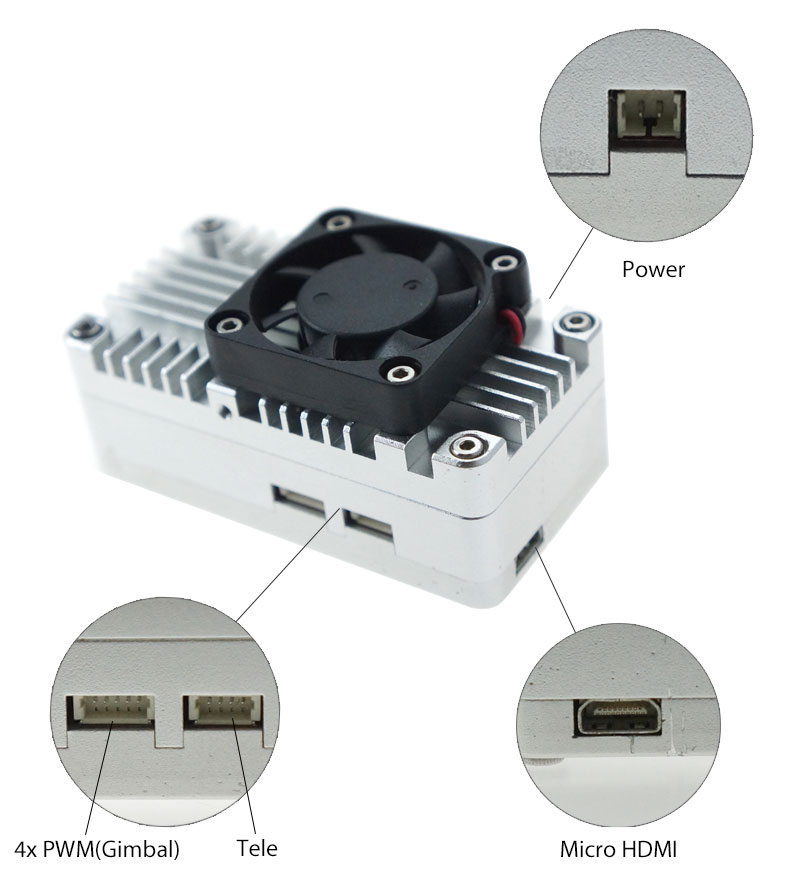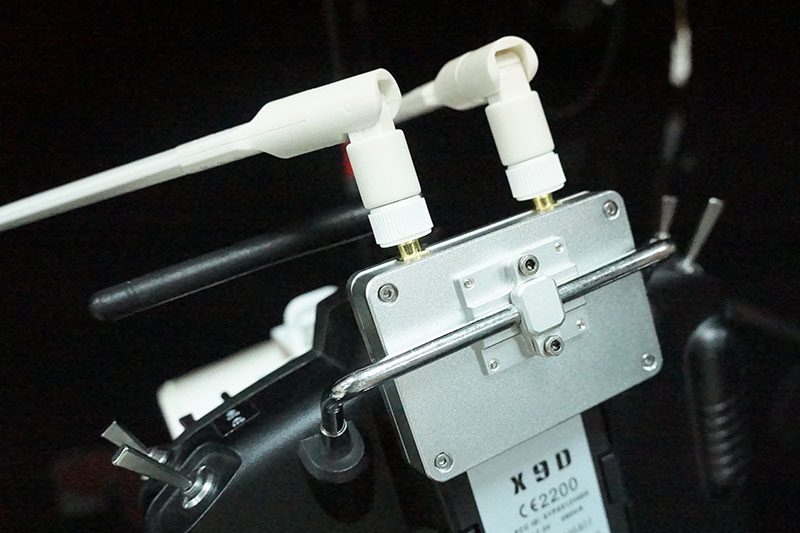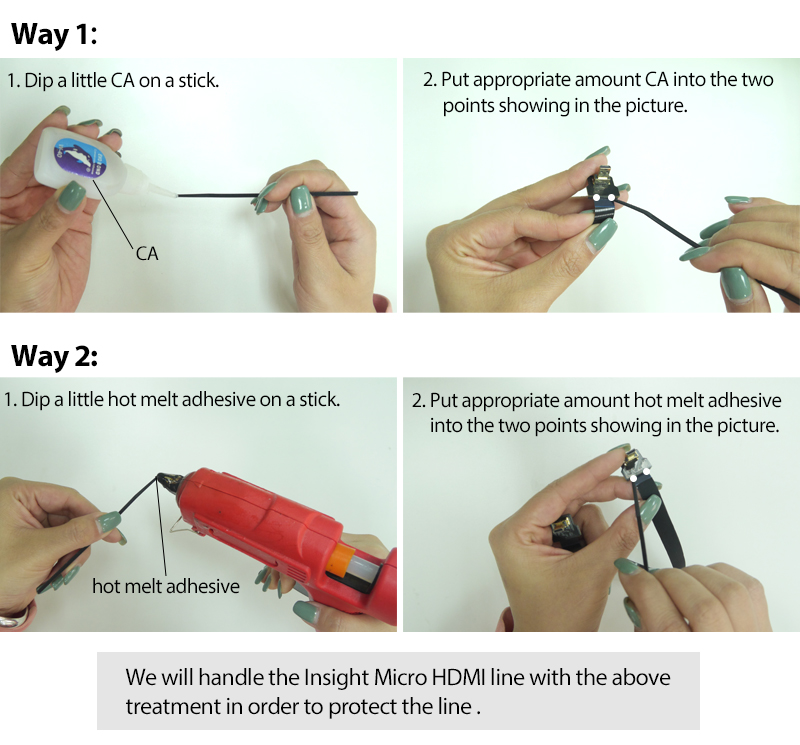 Your purchase includes:
1x Transmitter
1x Receiver
2x Transmitter antenna
2x Receiver antenna
1x APM Flight Control Cable
1x PIX Flight Control Cable
1x Power Module
1x Micro HDMI to Micro HDMI
1x Gimbal PWM Cable
NOTES:
1.Some European customers may have connection problem about channel 165. Please mark " reset channel 165 for me " in your order, or contact us online or email to [email protected], and then we will reset your insight before shipping.
2.Restting will a little effect distance, but not a lot.
3.The link of SSID is unique and can't be shared with other Insight system,otherwise it will ruin other Insights system that have to be returned to factory for refresh.